What is the evidence of a pre-First Peoples rainforest dominant landscape?
W.D Jackson did a very neat comparison with the South Island of NZ which had a comparable climate, generally without people, to show the transformation from a rainforest dominant landscape to a fire managed open plains, woods and forests arranged for game and wildlife.
WD Jackson (1999) "The Tasmanian Legacy of Man and Fire" P&P Royal Society Tas.133, pp1-14.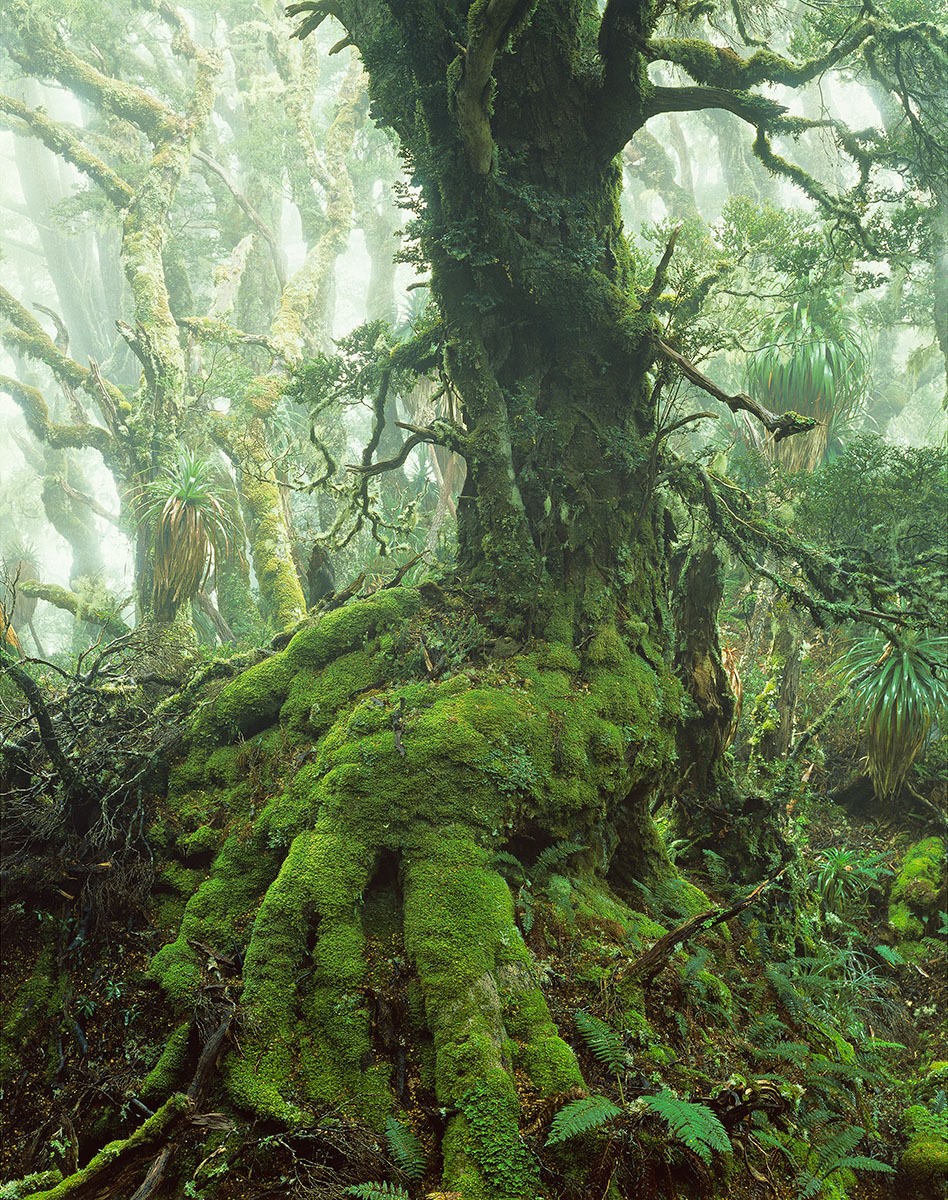 Peter Dombrovskis: Myrtle tree ((Nothofagus cunninghamii), in rainforest Mount Ann, Southwest Tasmania. Rainforest Myrtles are susceptible to fire and when burned are succeeded by Wattle and then Eucalyptus. This is how you can observe the landscape and discern Aboriginal landscape practice.
Read More Envisaging landscape 
In 2011 Bill Gammage published his controversial, The Biggest Estate of Earth: How the Aborigines made Australia. He refuted the idea of Aborigines as nomadic wanderers idling across the landscape. Instead, he saw the Aborigines as landscape managers, modifying and maintaining a vast Estate, a giant "gentleman's park."
White intrusion interrupted Indigenous landscape maintenance by fire and mosaic burning which meant an eruption of fire vulnerable regrowth that cause catastrophic bushfires today.
read more