Why multiple names for the river?
Many languages use generic names with adjectival qualifiers e.g "Grey Kangaroo" where "Kangaroo" is the basic word for the animal and "grey" is an adjectival qualifier that broadens our understanding of the basic generic word.
Aboriginal languages tend to use separate, multiple terms instead, so that "grey kangaroo" or "pregnant kangaroo" would be distinct words yet in the understanding of the First People it is assumed we are talking about the same creature with different aspects.
Kunermulukerker and Ponrabbel refer to the Tamar in its particular qualities at that part of the river's reach, as does Lakekella and Pleepertoomeler, but there is no doubt in the mind of the First People that they are still talking about the same estuary and its tributaries.
This is a different way of thinking and conceiving creatures and the landscape which we must enter to understand.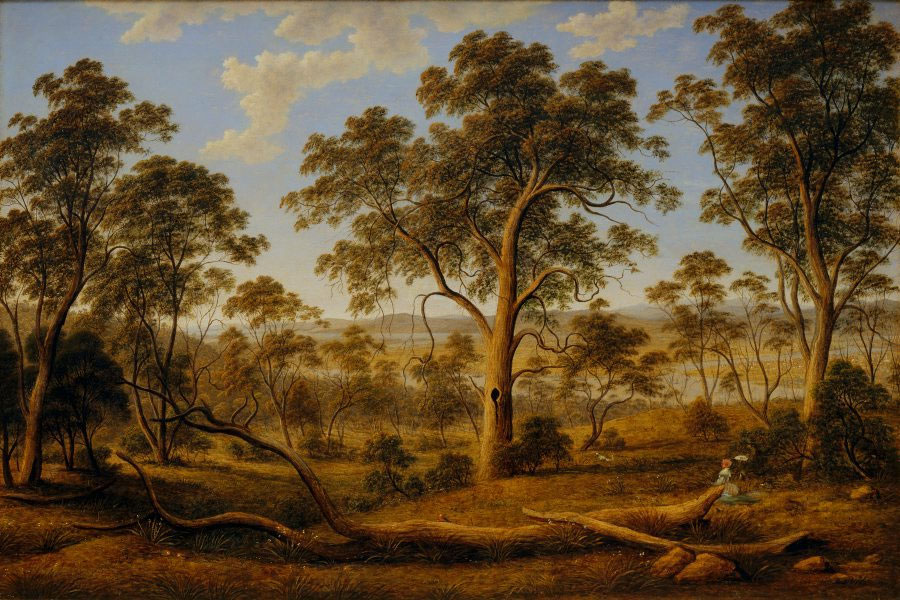 Launceston and the River Tamar – John Glover 1838 Art Gallery of NSW
Read More Envisaging landscape 
In 2011 Bill Gammage published his controversial, The Biggest Estate of Earth: How the Aborigines made Australia. He refuted the idea of Aborigines as nomadic wanderers idling across the landscape. Instead, he saw the Aborigines as landscape managers, modifying and maintaining a vast Estate, a giant "gentleman's park."
White intrusion interrupted Indigenous landscape maintenance by fire and mosaic burning which meant an eruption of fire vulnerable regrowth that cause catastrophic bushfires today.
read more