It is tempting to apply modern terms like 'sustainability' to Indigenous practice however the key to understanding First People's attachment to country is adequacy.
First Peoples did not expend energy on wasted accumulation but on a vast Estate that provided the needs of a robust population using minimal exertion. "It depended on preferring to reduce rather than increase material wants." [Gammage Plain Facts 252]
This is why terms like 'farming' with its association with considerable exertion does not do justice to Indigenous practice. 
Landscape management was a primary First People's preoccupation but not a consuming one, leaving considerable time for ceremony, cultural gatherings, leisure and even beautification with men absorbed by ochre application to their hair or the mix of ochre and fat to insulate their bodies.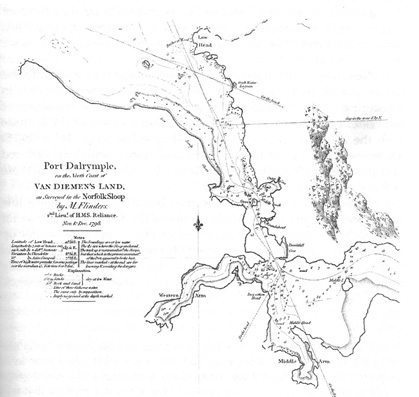 Even the simplified tool kit of Tasmania's First People's is misunderstood as primitive, even a degenerate descent into extinction. However, it was adequate; it served the purpose of their needs. What more do you need? That does not mean they were unaware of technological advantage and adopted dogs, for instance as weapons to ease capture of game. [James Boyce Van Diemen's Land] There was a practiced eye for ease and advantage.
Again, the suggested absence of fish from the diet of First Peoples – a highly contested accusation – may be entirely due to 'adequacy', not taboos of consumption. Fishing, other than by way of tidal fish traps – for which there is evidence – is labour intensive whereas shellfish, cray, abalone and game are rich protein sources readily accessible.
A cold maritime climate favours consumption of calorie concentrated protein rich foods, like seafood and game, over less calorically intensive carbohydrates like grains which are endurance foods.
What made the Launceston wetland appealing was the ease of access to such rich resources. White commentary quickly seized the ease of capturing fledgling swans (without adequate flight feathers) and would row beside them and pluck them from the water in considerable numbers.
 "Four unfledged black swans were caught up by the boat and brought on board in the evening afforded us great joy."  [CC Macknight, Low Head to Launceston: The earliest reports of Port Dalrymple and the Tamar River, (Flinders Journal 1798) p18.]
Again, it is maximising gain by minimising exertion. Simple adequacy, for white or black. It also meant that the timing of such abundance coincided with ceremony attracting from 3-600 people, substantial gatherings and opportunity for exchange, and marriage.
John Ross captures the ease which animated the First Peoples. The gait and manner of people "who had little to do, with their pleasure only to seek their freedom. Their air of independence was quite charming."
Read More Understanding how First People's viewed their world
On the 18th February 1802 the Botanist, Leschenault, of the French exploration expedition led by Nicholas Baudin while at Maria Island, came across a small mound with a tent like "wigwam" of bark over it. 
read more